WHY HANDYMAN?
-100% quality guarantee

-Experienced Locksmiths

-Excellent accessibility

-Transparent prices and quotes
HOW DOES IT WORK?
-Call, mail, WhatsApp or use the form below

-Choose when the professional is welcome: 24/7

-Handyman will let you know within 1 hour. Which professional comes

-Pay afterwards through iDeal, bank transfer or credit card
Do you need a locksmith in the Amsterdam region?
Then you are at the right place at Handyman. We at Handyman specialize in opening and replacing locks. So don't wait and call our locksmith in Amsterdam immediately: 020-4125846. Because of our many years of experience in opening front doors with all types of locks, we are the best locksmiths in Amsterdam for opening your door. Our locksmiths are skilled and work in accordance with the Safe Living Police Mark. Handyman charges a fixed amount for opening a lock. You are therefore informed of the costs in advance. At Handyman you will not be confronted with surprises afterwards!
---
Left out
Can you no longer enter your house because the key is inside? Is your lock broken? Or is your key broken off in the lock? When you have locked yourself out, we ensure that you are back in quickly.
Burglary damage
After a break-in you want to feel safe in your home again quickly. Whatever the damage, our Locksmith always has a solution. In Amsterdam we are quickly on site to repair and replace locks.
Replace locks
You can rely on us for the replacement of all types of locks throughout the Amsterdam region. We send a professional to you with the right tools and locks of your choice.
---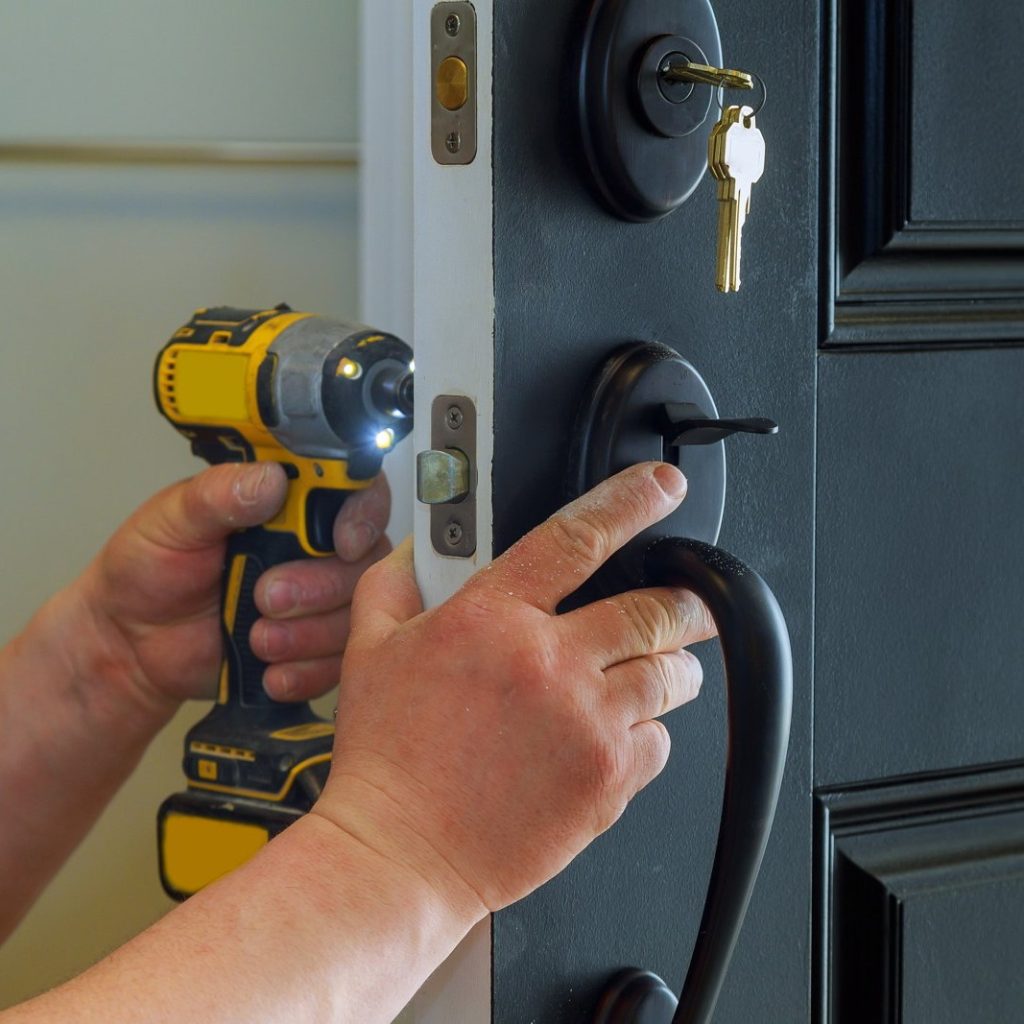 WHAT DO OUR LOCKSMITHS DO?
✦ Open locks
✦ Open Doors
✦ Place new Cylinder locks
✦ Place Anti Burglary strips
… and much more!
---
☢EMERGENCY AVAILABLE 24/7!
you can quickly and easily Call 020-4125839 or make an appointment online!